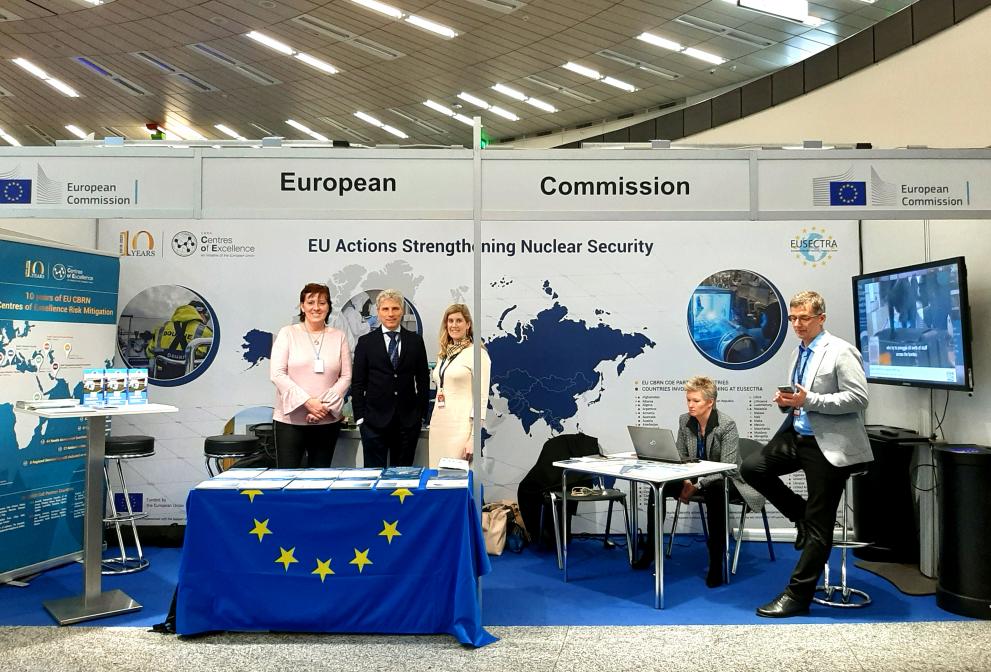 This 4-year event, organised by IAEA (International Atomic Energy Agency), during this 3rd edition highlighted the "Sustaining and Strengthening Efforts", by featuring:
Ministerial segments during which ministers delivered national statements and adopted a Ministerial Declaration;
A scientific and technical programme comprising high-level policy discussions on the overall themes central to nuclear security and parallel technical sessions on related specialized scientific and technical, legal and regulatory issues.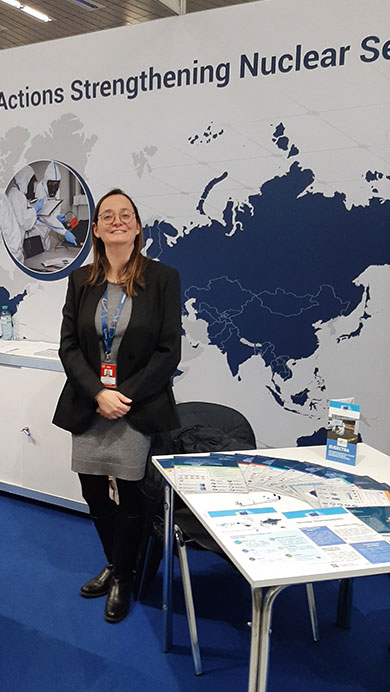 Margarida Goulart, Centres of Excellence (JRC Brussels) at the European Commission's stand
The CoE Initiative has been also described on the paper "SUSTAINABILITY FOR CAPACITY BUILDING IN CBRN SECURITY" during the side event "EU support for nuclear security worldwide: building strong partnerships". 
 
The European Commission's booth backdrop showed the Centres of Excellence and the EUSECTRA network maps, including the list of partner countries, to emphasize on how the different initiatives have been established to reach a common goal: strengthen the nuclear security on a worldwide scale.

Thanks to this international event, we took the opportunity to start celebrating the 10th anniversary of the Initiative, which will see more related events taking place during this year within our network.

This celebrative logo will be displayed on all our visibility materials.

Details
Publication date

10 February 2020

Author

Location

Vienna