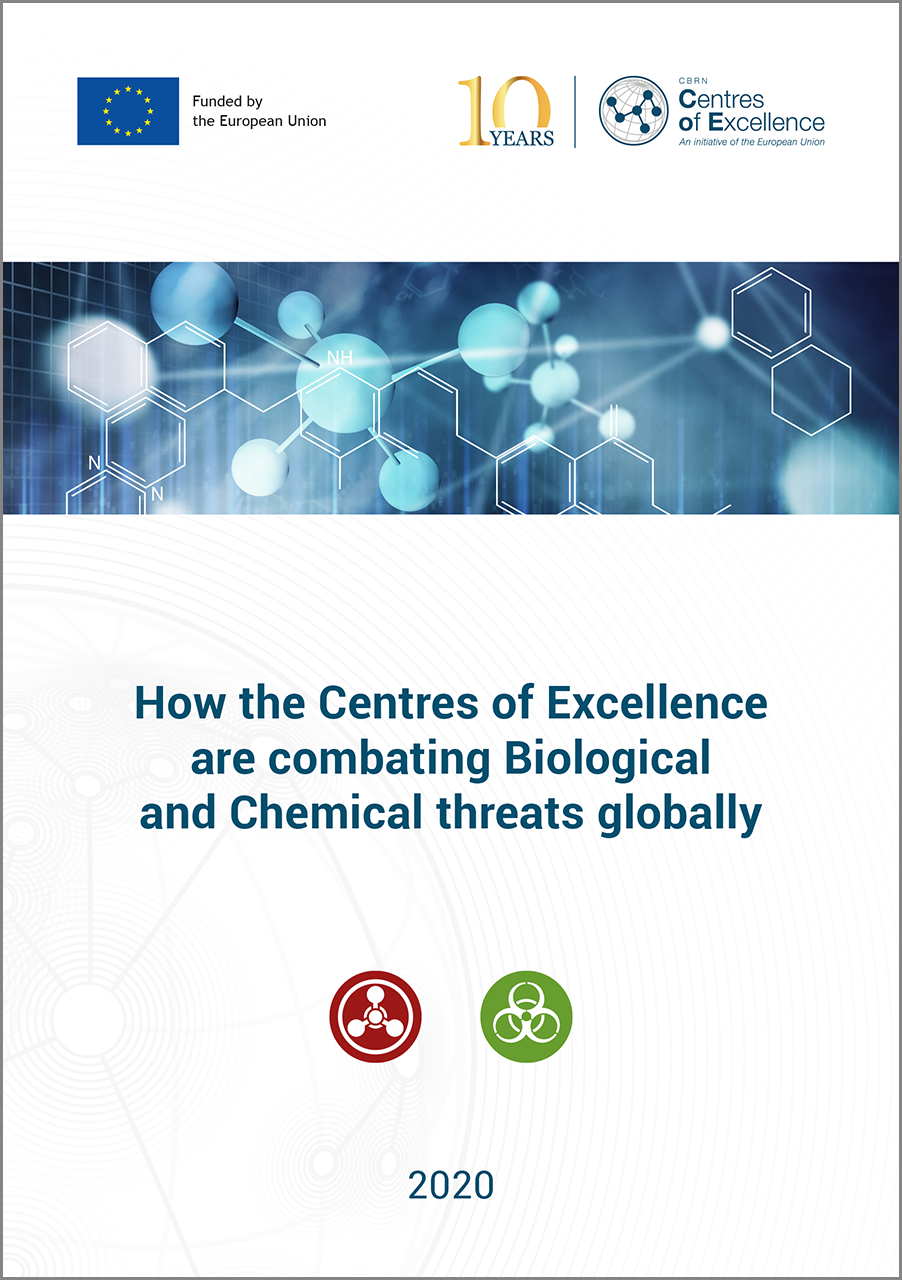 CBRN CoE bio chem brochure
English
Download
The new EU CBRN CoE brochure, dedicated to the biological and chemical threats, has been recently released in the European Union's official publications portal.
The publication focuses on the projects that contributed to strengthen the preparedness against biological and health risks, by enhancing, for example, the activities of laboratories and public health structures.
Especially this year, the projects with activities on biological threats were given particular attention as they were contributing to the global effort in combating the COVID-19 pandemic.
Other good examples of contra-acting measures for chemical threats are represented by the projects dedicated to chemical waste management, where experts and trainers went to the field, studied the different scenarios and set up the action plans to mitigate the consequences of waste contamination, involving the local authorities.
Details
Publication date

18 December 2020

Author

Location

Brussels
CBRN areas

Bio-safety/bio-security

CBRN categories

Chemical

Biological

CoE Region

AAF - African Atlantic Façade

CA - Central Asia

ECA - Eastern and Central Africa

GCC - Gulf Cooperation Council Countries

MIE - Middle East

NAS - North Africa and Sahel

SEA - Southeast Asia

SEEE - South East and Eastern Europe