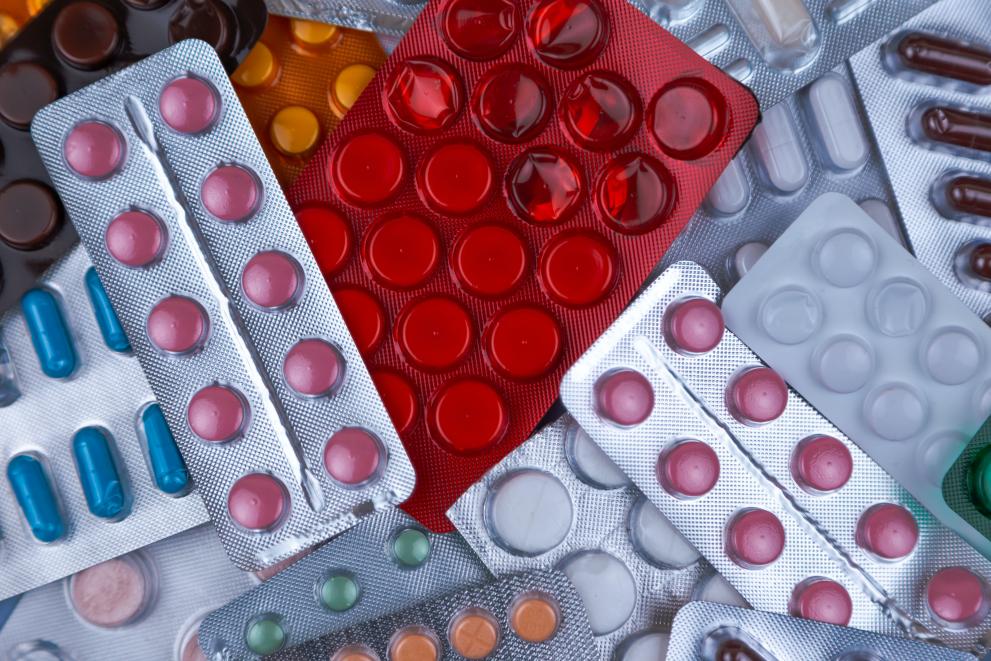 On 17 and 18 June 2021, 20 officials, including 6 women, from several government agencies and the pharmaceutical private sector in Ghana, participated to this training.
The agencies represented several branches of the Food and Drugs Authority (FDA) Ghana, the Ministry of Health, Ghana Police Service, Ghana Revenue Authority (Customs Division), Pharmacy Council, Pharmaceutical Manufacturers Association, and the Chamber of Pharmacy.
The Online Technical Seminar focused on the definition, identification and control of substandard and falsified medicines and health products (SFMHP). Such medicines constitute a serious threat to public health unless prompt measures are taken to prevent their entry in the country and their sale on the market.
The training was opened by Mr Seth K. Seaneke, Ag. Deputy Chief Executive of Drug Registration and Inspectorate Division at FDA. He thanked the European Commission for extending Medisafe Project to his country and welcomed the participants. He spoke of the importance of tackling of SFMHP to protect the health of the population.
Mr. Seaneke is also the Medisafe National Expert (Pharma) in Ghana and co-facilitated the Technical Seminar with the support of 3 European International Pharmaceutical Experts. The Technical Seminar used the definitions approved by the World Health Organisation (WHO) that falsified medicines are products for which there is a deliberate or fraudulent misrepresentation of their identity, composition or source. Substandard medicines are products that fail to meet their quality standards or specifications. The two-day meeting was organised by a regional European Union  project MEDISAFE, which is implemented by Expertise France and worked with key stakeholders in Ghana on countering substandard and falsified medicines. MEDISAFE continues to make its contribution to support countries to face this growing threat of SFMHP and protect their populations. Some key points were identified by the participants and will be included in the national action plan to address SFMHP.
They include capacity building for health professionals and Law Enforcement sectors, as well the judiciary; to reduce the porosity of the borders by equipping police, customs and FDA officials to prevent the entry of unregulated products in the country and to increase post- market surveillance activities (pharmacovigilance) on regulated products to detect issues that may arise after administration or use and capacity building.
More information on the MEDISAFE project is available at: https://www.medisafe-p66.eu/
Details
Publication date

23 June 2021

Authors

Location

Accra
CBRN areas

Denying support for misuse and terrorism

Illicit trafficking

Import/export control

Investigation and prosecution

Public health impact mitigation

CBRN categories

Chemical

Biological

CoE Region

ECA - Eastern and Central Africa